Microblading Healing Process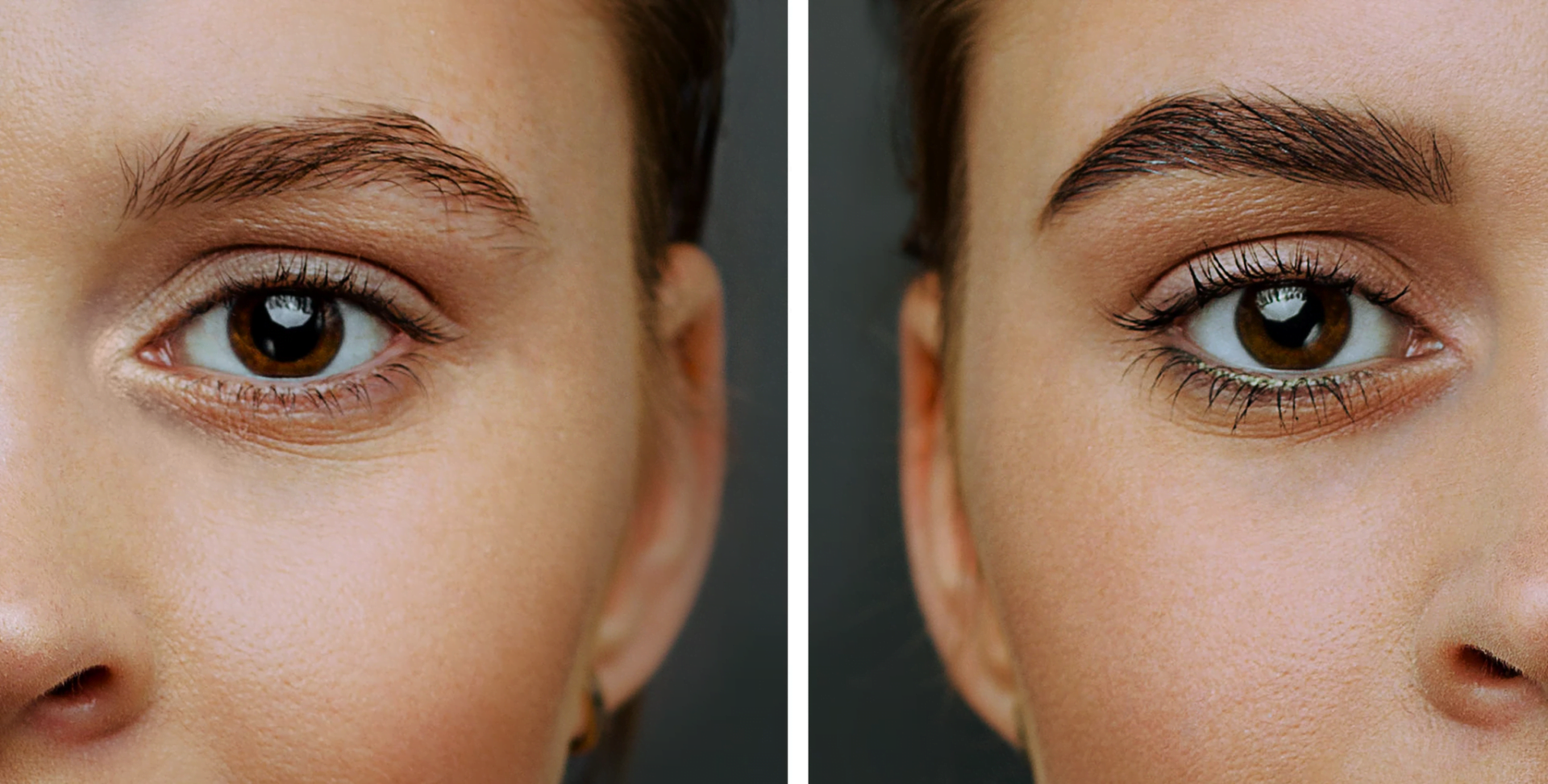 What To Expect After Your Microblading Procedure
Healed microblading results are the most beautiful and natural looking way to enhance your eyebrows, but the path leading to those anticipated results can be a little bit surprising. In addition to following the microblading aftercare instructions, understanding the microblading healing process is essential to avoid undue worry and stress while your brows go through the different stages of healing.
The entire healing process will take from 4-6 weeks depending on your body regeneration and age. Your new eyebrows will go through several phases during the healing cycle.
The pigment will appear very natural looking immediately after the procedure but will appear much darker the next day.
Note that because of natural skin regeneration, after recovery period (peeling), brows might appear lighter than original. This might give you the impression that color is fading too quickly. Often even with proper care, clients may lose original hairstrokes which make brows look uneven. It is absolutely normal. That's is the reason why most clients need a touchup after 6 weeks.
Once the healing of the skin starts taking place, it will look like dandruff flakes or dry skin. However, this is just superficial color and dry skin being naturally removed from your eyebrows.  The final look of your eyebrows will be apparent approximately 30 days after your procedure.
Never rub the treated area as it will disturb the skin from natural healing.
•  Eyebrows look amazing immediately after microblading procedure
•  Pigment gradually gets darker through out the day
•  Pigment reaches darkest level on day two
•  Light scabbing develops where microblading strokes occurred
•  Scabbing from microblading strokes begin to peel and flake off, sometimes revealing no definite, visible color in skin
• Eyebrows fully healed and ready to undergo the finishing effects of touch-up appointment
• Beautiful eyebrow enhancement/transformation is complete after final touch-up / perfecting session
•  Pigment in skin continues to oxidize and microbladed strokes begin to reappear in color intended from the beginning, but some strokes come back looking patchy
Once completely healed, always apply a layer of sunscreen SPF 30 up to SPF 50 on your eyebrows when exposed to the sun.  Sun exposure might cause the color pigment to fade away more quickly. When using foundation, be aware when applying to avoid your healed eyebrows. If foundation covers healed brows, your eyebrows will appear lighter.
You can now enjoy your beautiful new temporary eyebrows.  You will simply love your new gorgeous fresh look!
Microblading Touch-Up / Perfecting Appointment
Gorgeous microblading results are best achieved by dismissing any doubts while undergoing the healing stages of microblading, and continuing to follow the microblading aftercare instructions. Not only is healing a process, but microblading itself is as well. The initial microblading appointment is essential for laying a good foundation, but the final touch-up appointment is where we prefect your new brows and complete the process. 
Share The Beauty… Earn Rewards!
At PLEIJ Salon+Spa, we offer a simple and easy referral program to our existing clients (and even non-clients). When you refer a friend who is new to PLEIJ, we'll give them a 20% OFF GIFT to use towards any service. To say thanks, we'll give you a 10% OFF GIFT to use toward services or products!
Be sure to learn everything about this awesome program and even send out referrals.