Introducing the SKW Hand-Tied Hair Extension Method™
The Evolution of Beaded Row Hair Extensions
The SKW Hair Extension Method™ by Sarah K Wilks is the ONLY hair extension method developed by a medical provider, and the first to offer a traditional beaded and non-beaded track through the creation of the SKW slider.
This method eliminates bead to scalp and bead to hair contact, track tension, and over-direction of the hair that can be common with other methods, and which can lead to contact dermatitis and traction alopecia.
NO Glue, NO Beads, NO Tape. Simply Hair & A Slider.
You may have heard about the hassles & struggles associated with other hair extension methods. The insane tangling, almost pulling their wefts out when they snag a stitch, or the fall out and bald spots from the excess weight.
The SKW Method™ will make you love extensions again!
· Prevents gnarly snags & tangles when brushing & styling
· Stops hair fall-out, breakage, and bald spots from the weight or beads
· Cures unnatural looking hair by seamlessly blending the wefts
What is the SKW Extension Method™?
No Glue, No Beads, No Tape. Simply Hair & A Slider.
The SKW Method™ is beaded row extensions, but with a twist.
Using the SKW Slider a unique open attachment which does NOT clamp to the hair, is smaller than traditional beads, lays completely flat conforming to the shape of the scalp. The track itself is weightless and THE MOST comfortable track you'll ever wear. It can sustain the weight of  hand-tied wefts, machine tied wefts and silk wefts. allows for the braid itself to be more comfortable, non-damaging, and providing the strongest & safest way to attach extensions to your head. This is called the braided Tight-Line.
Most clients want extensions that lay flat and are basically invisible. Using the SKW Slide will give you the very best experience you've ever had with extensions.
No more snags & tangles when you're brushing your hair. No one will never know you have extensions.
One trick to getting the best looking extensions is the hair that's used. It's not necessarily a certain brand or company, but the actual hair pieces. Your extension specialist must know how to perfectly select the right hair for you in order to get the most natural looking hair extensions that blend seamlessly with your own natural hair. We use 100% Remi® hair, our collections ensure that every strand is full and voluminous from root to tip and sourced from only healthy, all-natural human hair.
Natural looking extensions
Less damage than traditional extension methods, hides better and won't slip out
Beadless and seamless
Brand was developed with a medical emphasis
Built in with a track
Hair is custom colored to match your hair for a seamless blend
Extensions can be worn up in a high pony tail without being seen
For all hair types and textures
Track does not lay directly on the scalp
No tape or glue
Hair lays naturally (not over directed)
Natural and seamless blend
For all hair types and textures
100% Unique Approach
Sarah K. Wilks created the SKW Hair Extension Method combing all of her years of experience as a hair stylist, with her experience as a nurse practitioner to create an elite extension method that focuses on the health of the hair and scalp. SKW is the first and only extension method developed by a medical provider.
Natural Look and Feel
SKW hair extensions look and feel natural. Each application is customized with a color and cut that is right for you. Not only are SKW extensions light weight and comfortable, but they're easily hidden even when you wear your hair up. This is the one of the top hair extension methods on the market. SKW extensions are comfortable, hide better in your hair, and won't slip out.
Healthier Hair Extension Solution
If you want luxurious, beautiful hair extensions with minimum damage… then SKW extensions are the solution for you. SKW Hair Extensions have limited points of contact with your actual hair. The fewer the number of attachments to the head, the less damage. Most full head installations are done with only 20-25 attachments to the hair. There is no glue, no beads, no tape… so the removal process only takes 5 minutes.
SKW is done with simply hair and a string with multiple pieces of hair tied to the row, creating more fullness without the damage.
SKW Hair Extension FAQs
1. WHO CREATED THE SKW EXTENSION METHOD?: SARAH K. WILKS, RN, BSN, MSN, FAMILY NURSE PRACTITIONER, COSMETOLOGIST.
2. HOW MUCH DO SKW EXTENSIONS COST?: $1000-$1700 BASED ON HOW LONG YOU GET THEM AND HOW MUCH HAIR YOU GET – FOR 18″ 12 WEFTS TOTAL IN 2 ROWS (6 WEFTS PER ROW) – THIS PRICE COVERS: THE PRICE OF THE HAIR, INSTALL AND CUSTOM COLOR FOR BOTH YOUR HAIR AND THE EXTENSION HAIR TO CREATE A SEAMLESS LOOK, AS WELL AS A CUT AND STYLE.
3. HOW OFTEN DO SKW HAIR EXTENSIONS HAVE TO BE REDONE?: EVERY 6-8 WEEKS FOR A COLOR REFRESH AND TO MOVE THE EXTENSIONS BACK UP – WHICH WILL COST $300-$500
4. DO SKW HAIR EXTENSIONS DAMAGE YOUR HAIR?: NO, CLIENTS OFTEN REPORT THEY HAVE KEPT ME FROM USING HEAT ON THEIR HAIR DAILY HELPING TO HEAL THEIR REAL HAIR.
5. WHAT IS UPKEEP LIKE?: ADD OIL ON THE LENGTH OF YOUR HAIR AT NIGHT TO ADD MOISTURE INTO YOUR EXTENSION HAIR AND MAINTAIN THEM A LITTLE BETTER – THIS ALSO KEEPS YOUR CURLS NICE AND SMOOTH THE NEXT DAY AND PREVENTS YOU FROM HAVING TO RE-CURL EVERY SINGLE DAY.
6. ARE SKW HAIR EXTENSIONS EASY TO STYLE?: YES, OUR COLUMBUS HAIR EXTENSION SPECIALISTS WILL PROVIDE GUIDANCE ON HOW TO CARE FOR YOUR HAIR EXTENSIONS AND WILL MAKE SPECIFIC PRODUCT RECOMMENDATIONS.
7. WHO OFFERS SKW HAIR EXTENSIONS IN COLUMBUS OHIO?: PLEIJ SALON HAIR EXTENSION SALON TICHE FLORENCE IS COLUMBUS' TIGHT-LINE CERTIFIED HAIR EXTENSION SPECIALIST. SHE ALSO SPECIALIZES IN HAIR TALK TAPE-IN EXTENSIONS, SEW-IN EXTENSIONS, KERATIN EXTENSIONS, MICROLINK EXTENSIONS, MICRO-POINT, NATURAL BEADED ROW™ (NBR) HAIR EXTENSIONS, TIGHT-LINE METHOD HAIR EXTENSIONS, AND OTHER HAND-TIED EXTENSION METHODS.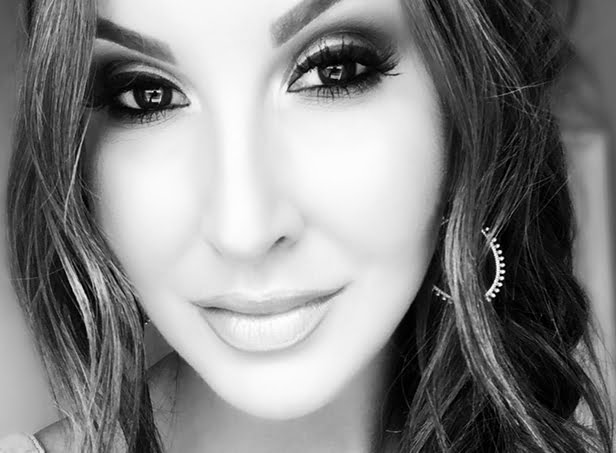 Ready to Experience the SKW Hair Extension Method™, and FINALLY Get the Natural, Full, Light-Weight & Comfortable Hair You've Always Dreamt of…
Click the Button Below and Apply TODAY !