Can You Use Retinol with Red Light Therapy LED Devices and Treatments?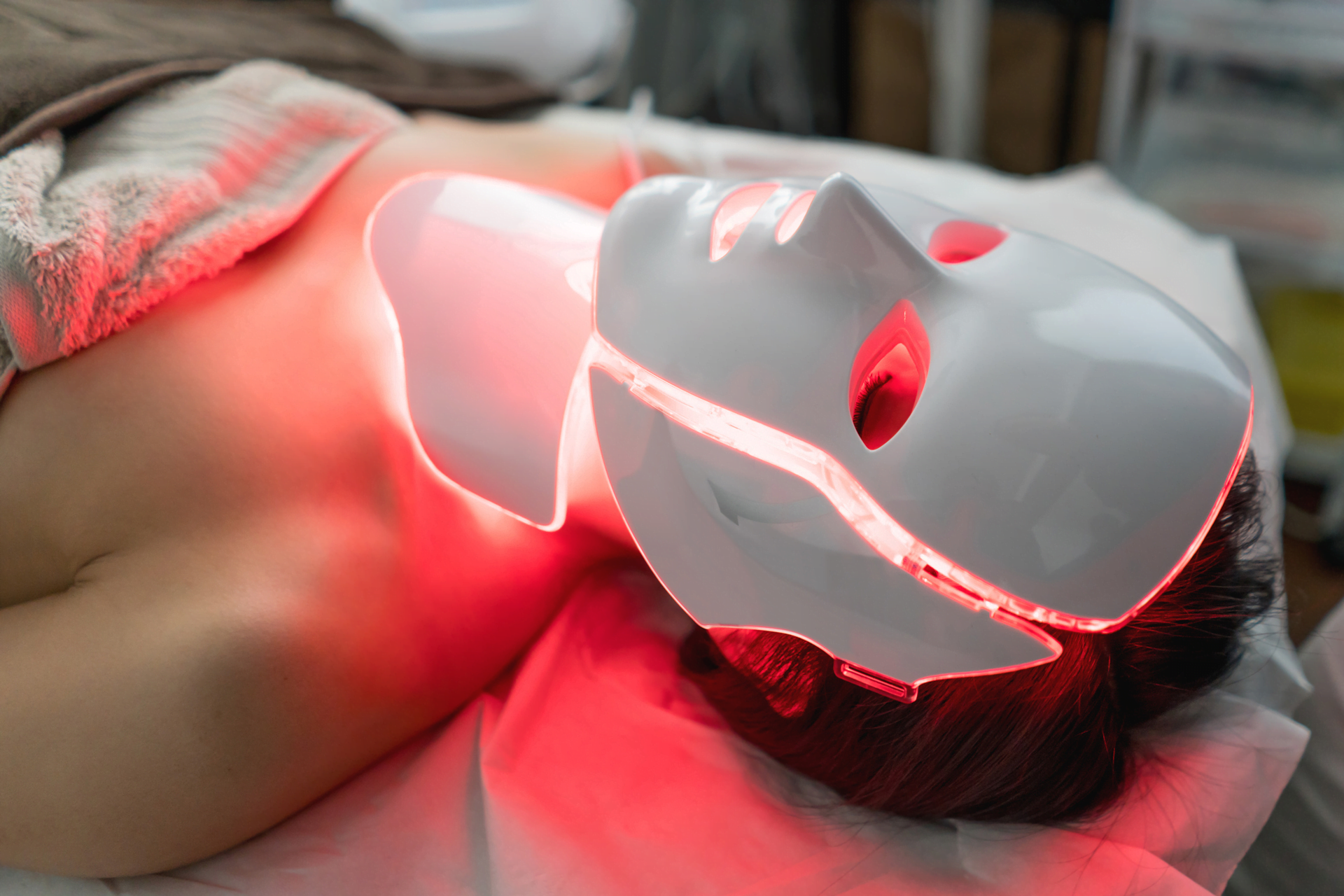 Looking to enhance the anti-aging capabilities of your Vitamin A (Retinol) skin care products by combining them with Red Light Therapy LED Devices and/or Treatments but wondering if this is a safe option? Let's iron out the wrinkles on the best protocol when utilizing these two highly effective anti-aging strategies.
Retinol has been used in the skin care industry for many years as it has been proven to promote cell turnover and prevents the breakdown of collagen. But it doesn't stop there and in fact, everything that defines healthy looking, beautiful skin is a direct result of vitamin A. It is the only known molecule that helps keep the skin healthy and helps to provide anti-aging benefits.
Vitamin A is the only scientifically known element that keeps skin healthy and combats the effects of aging. It has been proven that sufficient Vitamin A:
Promotes the effects of the skin's natural moisturizing factor and gives it a radiant glow
Strengthens the effects of the skin's outer layer to keep it looking firm
Stimulates the production of natural protein to keep skin looking firm
Support the effects of the skin's immune system and helps prevent the appearance of breakouts
Assists in reducing the risk of skin cancers, giving you greater peace of mind
A Vitamin A deficiency could lead to skin abnormalities such as pigmentation irregularities, sun damage, aging, and skin cancer. The most common skin care problem in both men and women is sun-damage, and the long-term effects of excessive sun exposure are sinister. In order for us to help combat this sun-induced Vitamin A deficiency, we must replenish Vitamin A every day and for this process to be effective.
Retinol is to be applied topically at night due to its chemical properties. While your body is at rest, skin cells begin to turn over, making way for new cells. When Retinol is applied topically, it encourages the natural process. Here's the catch. This compound, while extremely powerful, is not compatible with the sun, artificial lighting, and for some… even LED lights.
Woah, wait. Can you still use Retinol while using Red Light Therapy Devices and Treatments?
Yes. But keep in mind if Retinol is applied BEFORE light therapy use your skin may react, especially if you have only recently begun using a Retinol product (or have stepped up to a product with a higher potency) and your skin has not yet fully acclimated to the treatment. During this time your skin is likely to be increasingly sensitive and you are encouraged to be extra cautious. Retinol can safely be used with Red Light Therapy for some, however, for most we would recommend you apply your Retinol products after light therapy. If you are using Retinol and would like to use LED Light Therapy, follow our guide below:
Cleanse your face gently and thoroughly
Pat dry
Apply a green tea extract (accelerates skin rejuvenation based on the interplay of the physicochemical and biological effects of light with the reactive oxygen species scavenging capacity of green tea extends the action spectrum of phototherapy. Results realized in 10 months of light treatment alone can be achieved in 1 month¹.
Use Opera LED Light Therapy Mask or Joovv Full Body Red Light Therapy for the directed use time.
Wait 5-10 minutes
Apply your preferred

Retinol product

. We suggest this sequence occurs at night to comply with the Retinol's light sensitivity and cell turnover factor.
Apply Broad Spectrum SPF sunscreen *SPF sunscreens block light from penetrating the skin.
You are also encouraged to combine the therapy with a skin care regime which includes skin care products formulated to deal with your specific skin type / concern. We recommend Environ Skin Care Products, this globally recognized and loved professional skin care brand is built on science, beauty and care. The brand is a firm favorite among those in the know and acclaimed by top international skin care therapists, dermatologists, plastic surgeons, beauty editors, top film stars and super models alike. You can utilize the Custom Skin Profile Test to determine which products are a match for you and your skin type, or Schedule A Free Online Consultation.
Note – We strongly encourage you to speak with your dermatologist or esthetician regarding the use of LED light therapy with your skin care routine, as some Retinol creams are stronger than others.
What are you waiting for? Get your LED light therapy device and turn back the clock. Click here if you're interested in learning How Red Light Therapy Actually Works?
Health & Beauty Tips
At PLEIJ Salon+Spa, we are committed to sharing health and beauty tips to enrich your life. Everyone deserves to live an empowered life and we want to help you get there. If you suffer from acne, wrinkles, or pain, our light therapy products can help.
References:
(1) Photomed Laser Surg. 2009 Dec;27(6):969-71. doi: 10.1089/pho.2009.2547