HIGH FREQUENCY ENHANCEMENT
What is high frequency?
High frequency is a skin care treatment used by professionals to help treat and prevent stubborn acne, shrink enlarged pores, reduce the appearance of fine lines and wrinkles, decongest puffy eyes, fade dark eye circles, rejuvenate the condition of the scalp and nourish hair follicles for healthier hair growth.
Considered a timeless and essential skin rejuvenating treatment by those the skin care industry, high frequency has been shown to stimulate cell renewal and improve skin care product penetration and absorption by gently warming the tissues of the skin.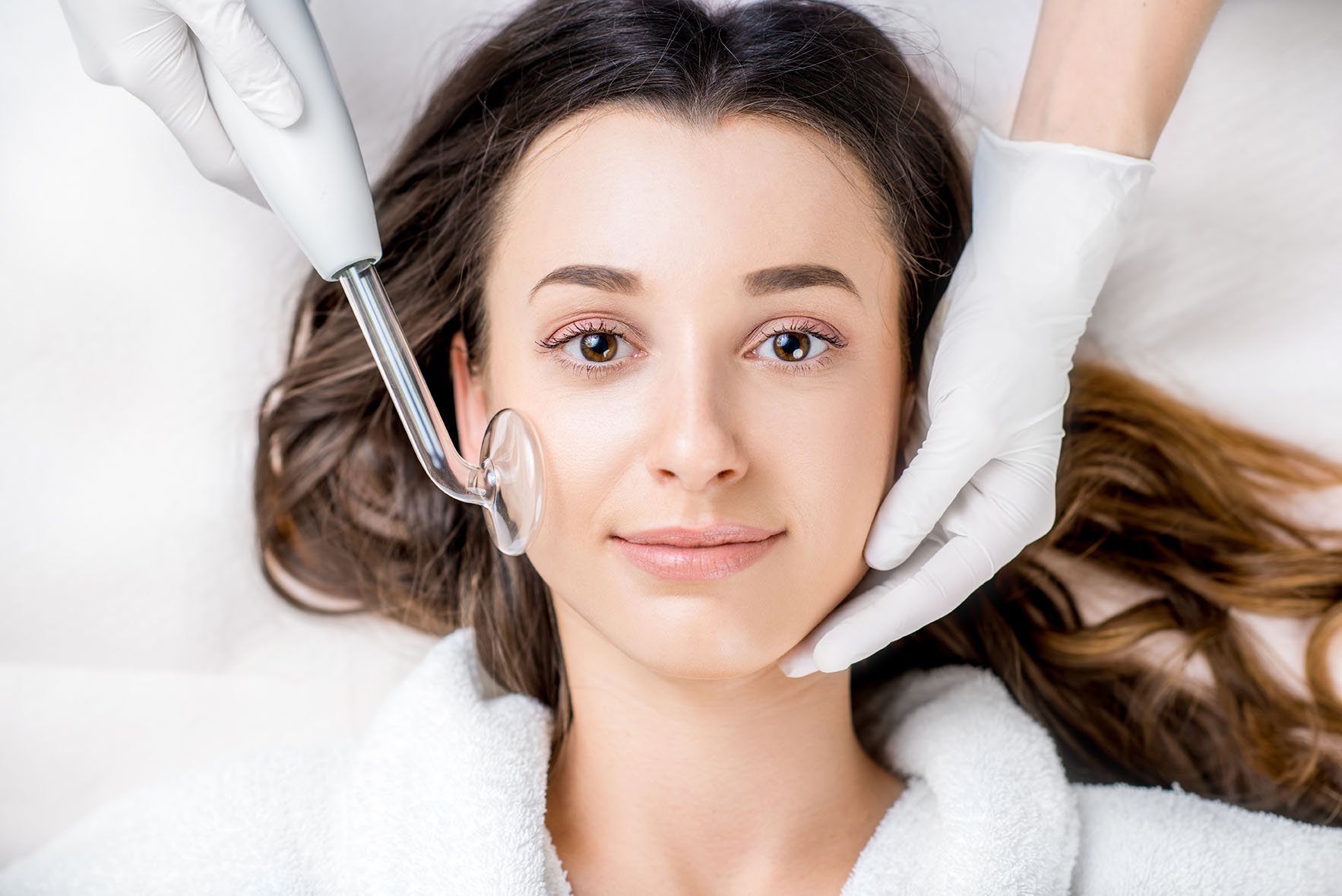 Why Add High Frequency To Your Next Facial
In treating aging skin, high frequency current firms and tones by causing an immediate circulation rush to the skin in addition to subtle tissue warming. These functions cause a very safe and natural contraction of the underlying blood vessels and tiny muscle groups. The dilation of the underlying vessels pushes away toxins, while the cells enjoy a feast of increased nutrients and hydrating volume. This result is in an increase in blood circulation and cell renewal as well as increased production levels of Collagen and Elastin which soften and smooth away wrinkles, reduce pore size and improve overall skin texture.
An Incredible Add-On For Acne Sufferers

The application of high frequency current to the skin also promotes a natural cleansing and antibacterial action that helps treat existing acne and prevents the onset of new acne. Clients experiencing cystic acne will benefit greatly from the deep penetrating germicidal action of high frequency. .
Benefits:
Helps reduce puffy eyes


Fades dark eye circles

Helps improve appearance of dark eye circles

Treats existing acne

Prevents acne from forming (in the short term)

Reduces blackheads


Shrinks enlarged pores

Softens fine lines, wrinkles and sagging skin
Contraindications:
Pregnancy or nursing

Pacemakers

Circulation disorders

Metal implants


Cancer patients

Thrombosis

Heart conditions

Epilepsy
Share The Beauty… Earn Rewards!
At PLEIJ Salon+Spa, we offer a simple and easy referral program to our existing clients (and even non-clients). When you refer a friend who is new to PLEIJ, we'll give them a 20% OFF GIFT to use towards any service. To say thanks, we'll give you a 10% OFF GIFT to use toward services or products!
Be sure to learn everything about this awesome program and even send out referrals.